Industrial cleaning
Cleaning professionals in various industrial segments.
Ecological cleaning with hot water
3000 bar water jet blasting
Dry ice blasting
Cutting of materials via water jet
Industrial vacuuming and exhaust
Cleaning in hazardous areas
Cleaning of solar panels
About the company
IB REIN
was established in 1994 and ever since we have been working in the field of cleaning services. We are a family company focusing on giving the maximum attention to detail at work. Details are of paramount importance for quality.
In our portfolio, you will find specific cleaning and blasting services that are environmentally friendly. We have bet our efforts, experience and courage on
water jet
and dry ice cleaning services. We provide for cleanliness in cities, municipalities and the whole community at large. We offer many
professional services
to industrial companies to enable them to use their tools, equipment and processes more efficiently. We focus our efforts on solar panels, which we clean as ecologically as possible. You can find us wherever very heavy pollution is concerned. Difficult cleaning tasks are our calling.
We operate in Slovakia, the Czech Republic, Hungary and Austria.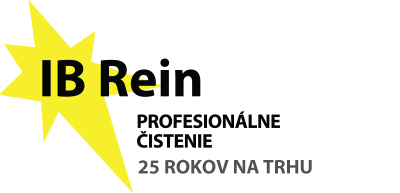 Areas of application
Construction
Chemical industry
Power engineering
Municipal sphere
Mechanical engineering industry
Transportation
Food
Refinery
Shipbuilding industry
Here is a small illustration of our professional cleaning service on industrial buildings: