Ecological cleaning with hot water
Ecological cleaning with hot water
IB REIN
offers cutting-edge cleaning and
blasting services
focusing on giving maximum attention to detail. We are blessed with robust cleaning technology, a skilled workforce and experience. IB REIN was founded in 1994 and operates in Slovakia, Austria, Hungary and the Czech Republic. We don't hide our ambitions to offer quality services in other countries in the future.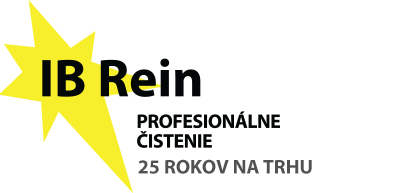 We offer unique services that have an ecological foundation. As a result of our beliefs, we have set up some services to protect the environment. Dry ice cleaning, hot water cleaning and blasting, professional steam cleaning,

solar panel cleaning

, hydro-sanitation, hydro-demolition, and diamond floor cleaning make us a company with an innovative attitude towards services.

We discontinued the use of chemical products from our portfolio

We try to eliminate the use of chemical products from our range. This is one of the reasons why we have started to kill weeds in towns and villages using hot water. We offer chemical-free weed removal to all towns and villages. In every pedestrian zone, in parks and gardens and in every corner and nook of the community, we provide unique hot water cleaning. We consider this approach to be a better option than applying chemicals everywhere. Hot water is most effective in removing weeds, grease and heavy soiling. I believe that this conscious attitude is something we have in common with society.

Cleaning of squares, streets, fountains, statues, historical monuments + chewing gum removal

IB REIN provides more than conventional cleaning services. Municipalities and towns can also improve their appearance thanks to cleaning up the municipal sphere. We remove chewing gum and clean squares, walkways, statues, fountains, and historical monuments. With our robust cleaning technology, we can perform demanding cleaning in busy places. Do you have chewing gum soiling your squares and walkways? Don't hesitate to contact us!

We are the market leader in dry ice cleaning

Dry ice cleaning is a service that involves many activities. We clean wood, remove graffiti and wash contamination with dry ice wherever it is not possible to use water. Dry ice blasting is a suitable method to prepare surfaces for further cleaning. Surface treatment by blasting with frozen pellets destines us to become experts in this area.


We offer our services at the following locations:

Slovakia

Bratislava, Malacky, Senica, Myjava, Pezinok, Senec, Galanta, Dunajská Streda, Trnava, Nitra, Komárno, Trenčín, Považská Bystrica, Žilina, Poprad, Košice, Michalovce, Prešov, Banská Bystrica, Martin, Prievidza, Zvolen, Nové Zámky, Spišská Nová Ves, Levice, Lučenec, Liptovský Mikuláš, Ružomberok, Topoľčany, Čadca, Rimavská Sobota, Hlohovec, Skalica, Zlaté Moravce, Banská Štiavnica, Piešťany + the entire territory of Slovakia


Austria: Vienna area
Czech Republic: Brno region
Hungary: Győr district, Budapest, Sopron


Are you interested in our services? Don't hesitate to contact us.