Abrasive sand blasting
Abrasive sand blasting
IB REIN
has been providing top cleaning and
blasting services
. We do business in Slovakia, Austria, Hungary and the Czech Republic. Our professional services are suitable for certain types of surface treatment. We are a company that offers high quality, flexibility and attention to detail. Details are of paramount importance for quality.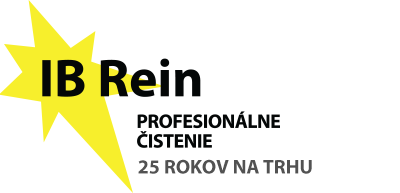 Abrasive blasting

was added to our portfolio alongside high-pressure cleaning and

dry ice blasting.

. Wherever dry ice and water are not enough, aggressive sandblasting comes into play. What is the difference compared to dry ice blasting? Sandblasting is more aggressive and we use it to remove paint, corrosion, rust and stubborn dirt. Abrasive blasting is a broad term and everything depends on the type of abrasives used. Our company uses glass beads, slag, soda, walnut shells, corundum and steel grit.

Each type of abrasive serves a different final result. It all depends on how we treat the resulting surface and what the final result is.

Our company offers blasting for various types of surfaces. We can blast iron structures, trucks, rusty parts, contaminated spare parts, and at the same time we can remove ingrown rust in the masonry.

We blast using air and water

Our robust high-pressure cleaning technology with an output of up to 3000 bar enables us to blast very difficult surfaces. We use air blasting, when the air in combination with an abrasive medium cleans the surface. On the other hand, in cases where we have to maintain a dust-free environment, we use blasting with a high-pressure water jet. It's the high-pressure water jet in combination with the abrasive medium that is most effective in removing ingrown rust. We use hot water, high water pressure and abrasive media for demanding operations such as water jet cutting. In this way, we cut steel pipes and materials dust-free in an external environment.

Where the blasting is performed

Our company performs professional blasting in the field. You can find us in the municipal sector, at construction sites and at industrial sites. Our company also performs some specific cleaning services, such as work at heights.


We offer our services at the following locations:

Slovakia
Bratislava, Malacky, Senica, Myjava, Pezinok, Senec, Galanta, Dunajská Streda, Trnava, Nitra, Komárno, Trenčín, Považská Bystrica, Žilina, Poprad, Košice, Michalovce, Prešov, Banská Bystrica, Martin, Prievidza, Zvolen, Nové Zámky, Spišská Nová Ves, Levice, Lučenec, Liptovský Mikuláš, Ružomberok, Topoľčany, Čadca, Rimavská Sobota, Hlohovec, Skalica, Zlaté Moravce, Banská Štiavnica, Piešťany + the entire territory of Slovakia


Austria: Vienna area
Czech Republic: Brno region
Hungary: Győr district, Budapest, Sopron


Are you interested in our services? Don't hesitate to contact us.