Dry ice blasting
Blasting – dry ice cleaning
In addition to 3000 bar high-pressure cleaning, dry ice blasting is another blasting service used in the industrial and municipal sectors. Dry ice has very specific properties, and that is the reason why we have recently been using it more frequently. Frozen dry ice pellets freeze the contamination which then easily falls off the surface. The aggressive impact of the dry ice pellets removes stubborn dirt. Grease, rust, oil, grease, paint, and other types of contamination can be blasted with dry ice without the use of abrasive media and water.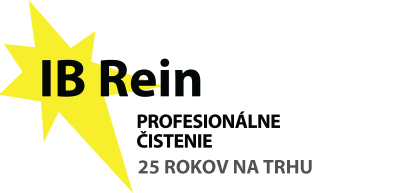 IB REIN
has been providing top cleaning and blasting services since 1994 and we do business in Slovakia, Austria, Hungary and the Czech Republic. Dry ice cleaning has been deliberately included in our portfolio. On the one hand, we consider this type of blasting to be among the most innovative services, and on the other hand, it is an
ecological cleaning service
, without the use of chemicals.
Aggressive dry ice blasting and traditional dry ice blasting
What is the difference between aggressive and traditional dry ice cleaning? IB REIN offers two types of dry ice cleaning. The first type – aggressive dry ice cleaning – is suitable for extra stubborn dirt. We remove paint, rust, clean railings, and stairs and perform cleaning work in the municipal sphere and at construction sites. Conventional dry ice cleaning is suitable wherever we want to remove grease and oil. For industrial companies we offer the degreasing of equipment, cleaning of production machines and professional surface treatment wherever required by standards and regulations.
Dry ice blasting, high-pressure cleaning, sandblasting
Each of our services is focused on a different type of contamination and surface treatment. Dry ice blasting has been described above.
High-pressure cleaning
with pressures of 500 bar, 1000 bar, 2000 bar and 3000 bar is suitable wherever cold or hot water can be used for cleaning.
S With a pressure of 500 bar in combination with hot water,
we can remove chemical contamination very well. Pressures of more than 2000 bar involve
hydro-mechanical cleaning
, hydro-repair and hydro-demolition. By using clean water, we can remove old coatings and paints, we carry out concrete repair and concrete surface treatment, we clean the hulls of the boats, we remove limescale using a hydro-mechanical process, and we clean heat exchangers.
Dry ice cleaning and wooden surfaces
Dry ice cleaning is also suitable for wooden surfaces.
We focus on cleaning wood and wooden beams
. We can renovate wooden beams which are located in attic locations. Wherever you want to have a nice clean home in the future or want to give your business space a new touch, we offer innovative dry ice cleaning technology. Wooden beams give the room a new touch.
We offer our services at the following locations:
Slovakia
Bratislava, Malacky, Senica, Myjava, Pezinok, Senec, Galanta, Dunajská Streda, Trnava, Nitra, Komárno, Trenčín, Považská Bystrica, Žilina, Poprad, Košice, Michalovce, Prešov, Banská Bystrica, Martin, Prievidza, Zvolen, Nové Zámky, Spišská Nová Ves, Levice, Lučenec, Liptovský Mikuláš, Ružomberok, Topoľčany, Čadca, Rimavská Sobota, Hlohovec, Skalica, Zlaté Moravce, Banská Štiavnica, Piešťany + the entire territory of Slovakia
Austria
: Vienna area
Czech Republic:
Brno region
Hungary
: Győr district, Budapest, Sopron
Are you interested in our services? Don't hesitate to contact us.