3000 bar water jet blasting
3000 bar water jet blasting
Robustness, precision, attention to detail and perfect results are the terms that give us real credit. IB REIN offers top-of-the-line high-pressure water jet cleaning services with a pressure of 3000 bar. IB REIN was founded in 1994 and operates in Slovakia, Austria, Hungary and the Czech Republic.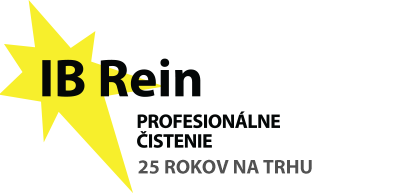 Robust cleaning technology offers maximum performance in cases of severe soiling. The extremely strong pressure and high water flow remove any contamination. Cured cement, rust, grease, oil and other types of stubborn contamination are removed by water.

High-pressure cleaning at a pressure of 3000 bar is an

ecological service

that we offer to companies, towns and municipalities in the communal sphere. Without the help of abrasives and chemicals we are still able to clean any surface. The introduction of ultra-high-pressure cleaning has stemmed from our beliefs and years of practice.

What other pressures do we use for cleaning? 1000 bar high-pressure cleaning

1000 bar high-pressure cleaning is suitable for removing extra stubborn contamination from trucks. A pressure of 1000 is used for cleaning metal objects and blasting dirt at construction sites. In our portfolio, you will find the cleaning of silicone tanks and large-capacity containers, and we also offer various blasting activities at construction sites.

2000 bar high-pressure cleaning

The next level is water blasting with a pressure of 2000 bar. Water pressures reaching 2000 bar are really high and we are able to focus on industrial services related to hydro-demolition and hydro-repair. High-pressure cleaning with a pressure of 2000 bar is more suitable for blasting and stripping of contamination. These very high pressures are suitable for cutting materials and uncovering structures within concrete.

Maximum efficiency = hot water and pressure of 500 bar

IB REIN also uses low-pressure high-temperature cleaning. Hot water and a pressure of 500 bar will satisfy the needs of demanding customers in removing grease, rust and soot from hard materials. Hot water is also suitable for cleaning in the municipal sphere, where we clean squares and streets. An interesting feature is our chewing gum removal service, where we use a highly environmentally-friendly cleaning process without the use of chemicals.

Hydro-repair, hydro-demolition

Hydro-repair and

hydro-demolition

are less-known concepts, but recently we have been trying to put them in practice on a more frequent basis. We have good experience with hydro-repair to remove contamination and corrosion from surfaces that are damaged by water or fire. We provide concrete repair and concrete restoration. Hydro-demolition is used at construction sites, in the construction of highways and bridges, or wherever we need to remove stubborn contamination and layers with strong water pressure. With strong water pressure, we can remove cement, concrete, and ingrown layers to expose various embedded constructions. Hydro-demolition is performed absolutely dust-free and efficiently.


In our portfolio, you will find:
Repair of iron and concrete structures
Cleaning of heat exchangers
Cleaning and cutting of steel pipes
Surface rust removal
Hydro-mechanical descaling
Repair, restoration of concrete
Decontamination – removal of hazardous substances
Cleaning of greased and contaminated concrete and masonry
Cleaning of ships and hulls
Cleaning of formwork
Cleaning of industrial furnaces
Cleaning of tanks

We offer our services at the following locations:

Slovakia
Bratislava, Malacky, Senica, Myjava, Pezinok, Senec, Galanta, Dunajská Streda, Trnava, Nitra, Komárno, Trenčín, Považská Bystrica, Žilina, Poprad, Košice, Michalovce, Prešov, Banská Bystrica, Martin, Prievidza, Zvolen, Nové Zámky, Spišská Nová Ves, Levice, Lučenec, Liptovský Mikuláš, Ružomberok, Topoľčany, Čadca, Rimavská Sobota, Hlohovec, Skalica, Zlaté Moravce, Banská Štiavnica, Piešťany + the entire territory of Slovakia


Austria: Vienna area
Czech Republic: Brno region
Hungary: Győr district, Budapest, Sopron


Are you interested in our services? Don't hesitate to contact us.