Cleaning of heat exchangers
Čistenie tepelných výmenníkov
IB REIN
was founded in 1994 and operates in Slovakia, Austria, Hungary and the Czech Republic. We offer the professional cleaning of heat exchangers using high water pressure. Our robust high-pressure technology achieves pressures of up to 3000 bar. We are proud of our experience with cleaning and blasting technology.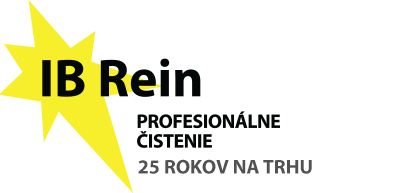 About IB REIN and our portfolio

Our operations are based on

ecological cleaning services

. Our portfolio includes

water jet blasting

,

water jet cutting

, dry ice blasting, professional steam cleaning,

solar panel cleaning

a

and weed removal with hot water

. The inclusion of environmental approaches has resulted from our beliefs and years of practice. We are focused on the

industrial and municipal sectors

. We can offer above-standard services to companies, towns and municipalities.

Let's talk about cleaning heat exchangers ....

There are many opinions regarding the cleaning of heat exchangers. The thermal cleaning process, chemical cleaning of the heat exchangers and cleaning of the heat exchangers under high water pressure and many other different cleaning methods sometimes give rise to thinking about which system is the best. Our company does not distinguish which system is better, more efficient or more economical. We use what we have learned and the technology that we have. The cleaning process itself must be carried out at 100% and the aim is to operate the system more efficiently.

The patented heat exchanger cleaning technology delivers real results. The purpose of cleaning the exchangers is to increase the efficiency of the heat exchanger and extend its service life. Our heat exchanger cleaning technology offers maximum precision cleaning up to the very depth. We achieve the highest quality of cleaning.

A contaminated heat exchanger can cause economic damage. Therefore, we encourage our customers to consider cleaning. Heat transfer in contaminated heat exchangers is not the only bad thing. The hydraulic ratio, which has a far-reaching impact on the entire system, will also deteriorate.


We offer our services at the following locations:

Slovakia
Bratislava, Malacky, Senica, Myjava, Pezinok, Senec, Galanta, Dunajská Streda, Trnava, Nitra, Komárno, Trenčín, Považská Bystrica, Žilina, Poprad, Košice, Michalovce, Prešov, Banská Bystrica, Martin, Prievidza, Zvolen, Nové Zámky, Spišská Nová Ves, Levice, Lučenec, Liptovský Mikuláš, Ružomberok, Topoľčany, Čadca, Rimavská Sobota, Hlohovec, Skalica, Zlaté Moravce, Banská Štiavnica, Piešťany + the entire territory of Slovakia


Austria: Vienna area
Czech Republic: Brno region
Hungary: Győr district, Budapest, Sopron


Are you interested in our services? Don't hesitate to contact us.